Paint
No download required!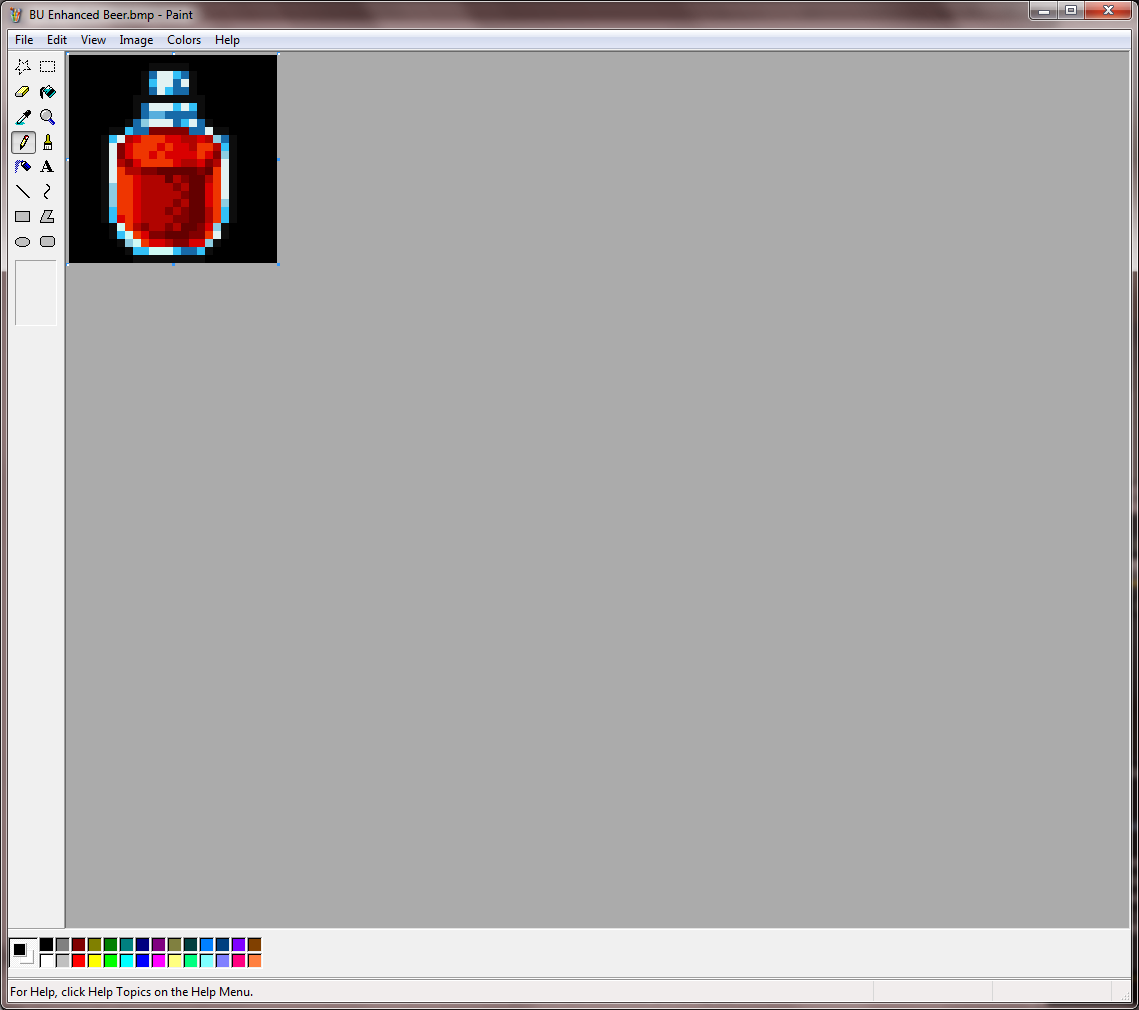 This program comes with all Windows PCs and is very easy to use. However, color selection is a pain, the zoom is limited, and the features are very basic.
Graphicsgale
Download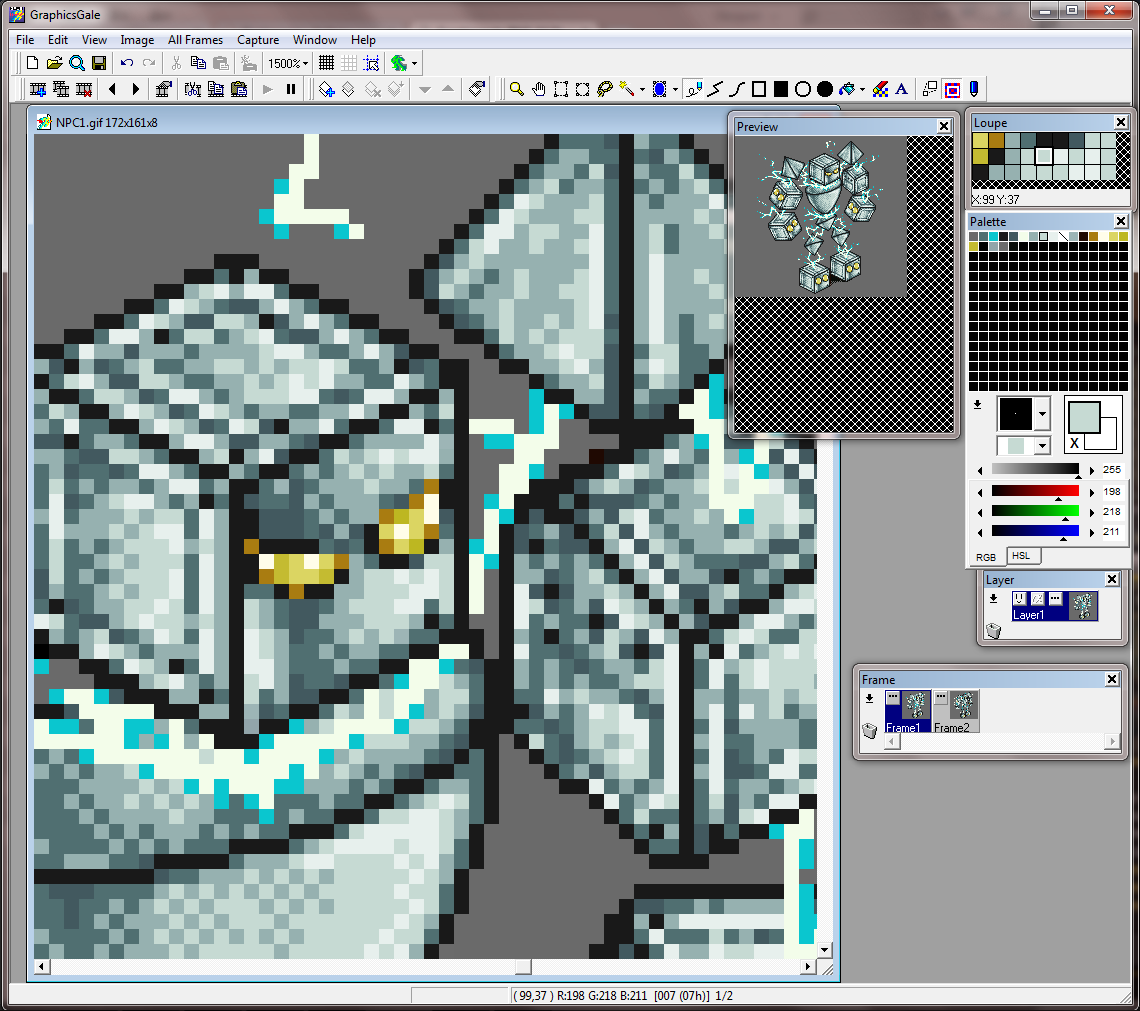 Graphicsgale was made just for pixel art. It has a slight learning curve, but it delivers with a lot of very useful features like the rotate tool and layers.
☆ Recommended by Cirras ☆
Photoshop
Download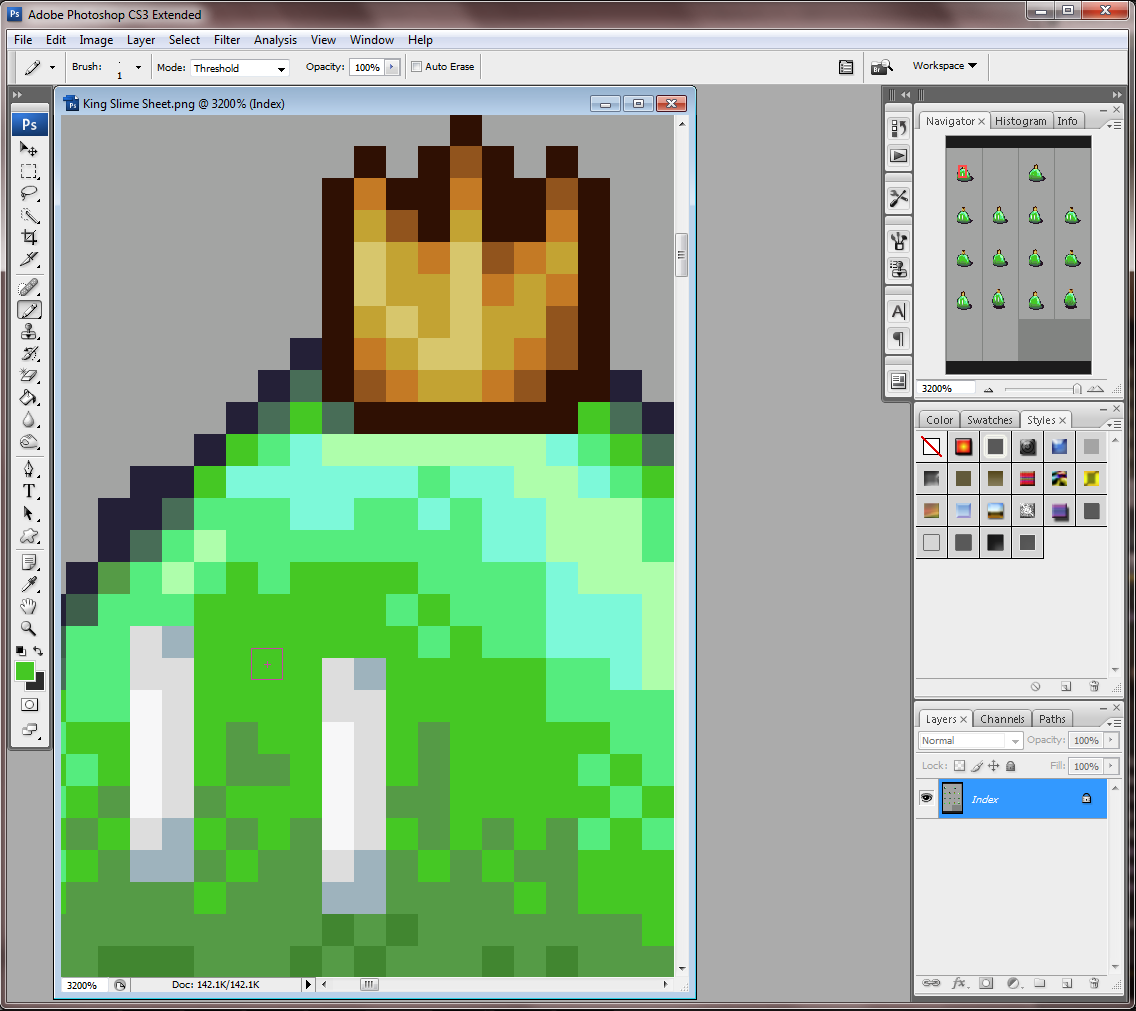 A powerful program that offers easy image manipulation and layers. But as the name implies, it wasn't made for pixel art. It's best used for photo editing and, unlike the others, has a hefty price tag.
Paint.NET
Download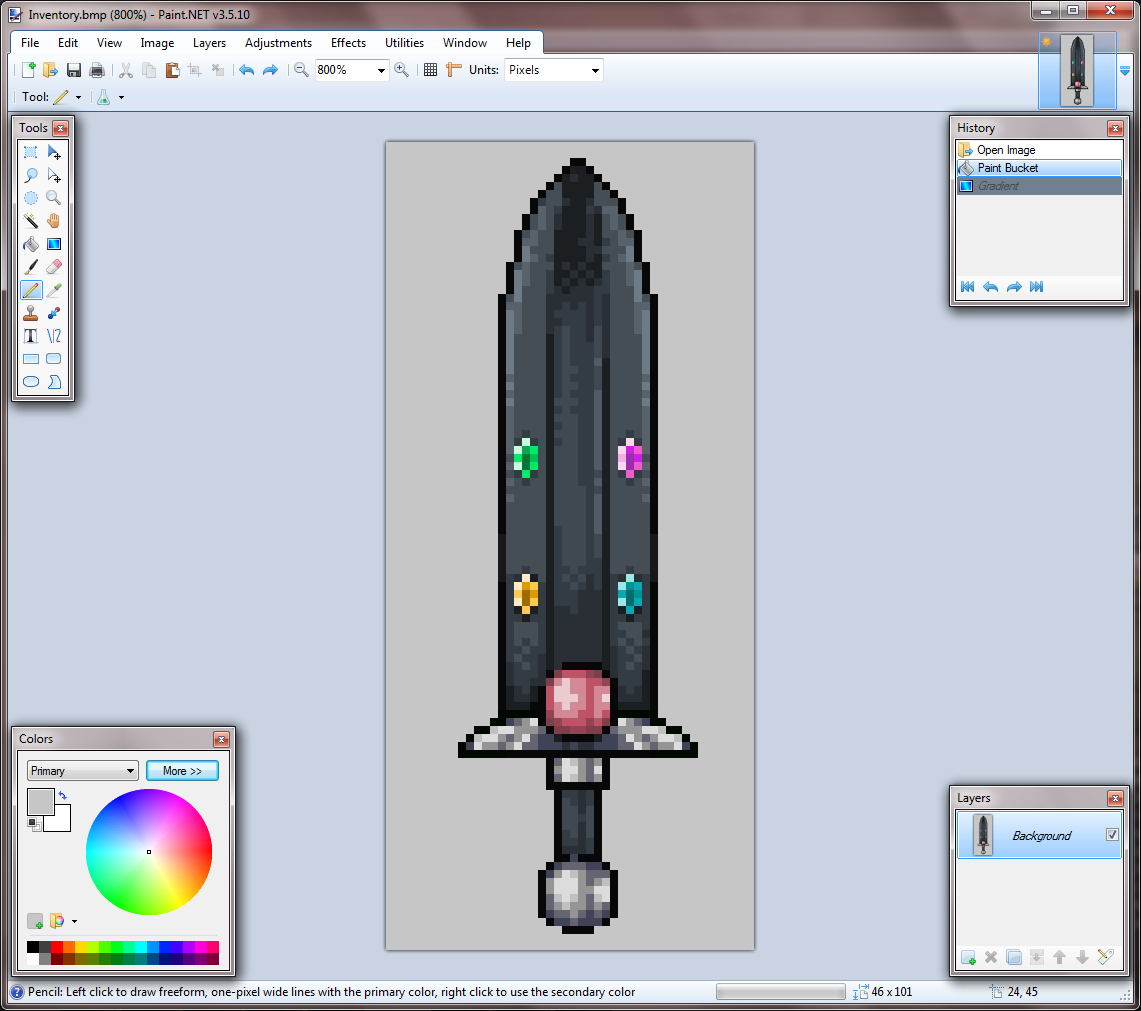 Paint.NET is a very versatile program which was originally intended to be an upgrade from standard Paint. It also has neat color selection options. It requires a little configuring to work perfectly for pixel art.
GIMP
Download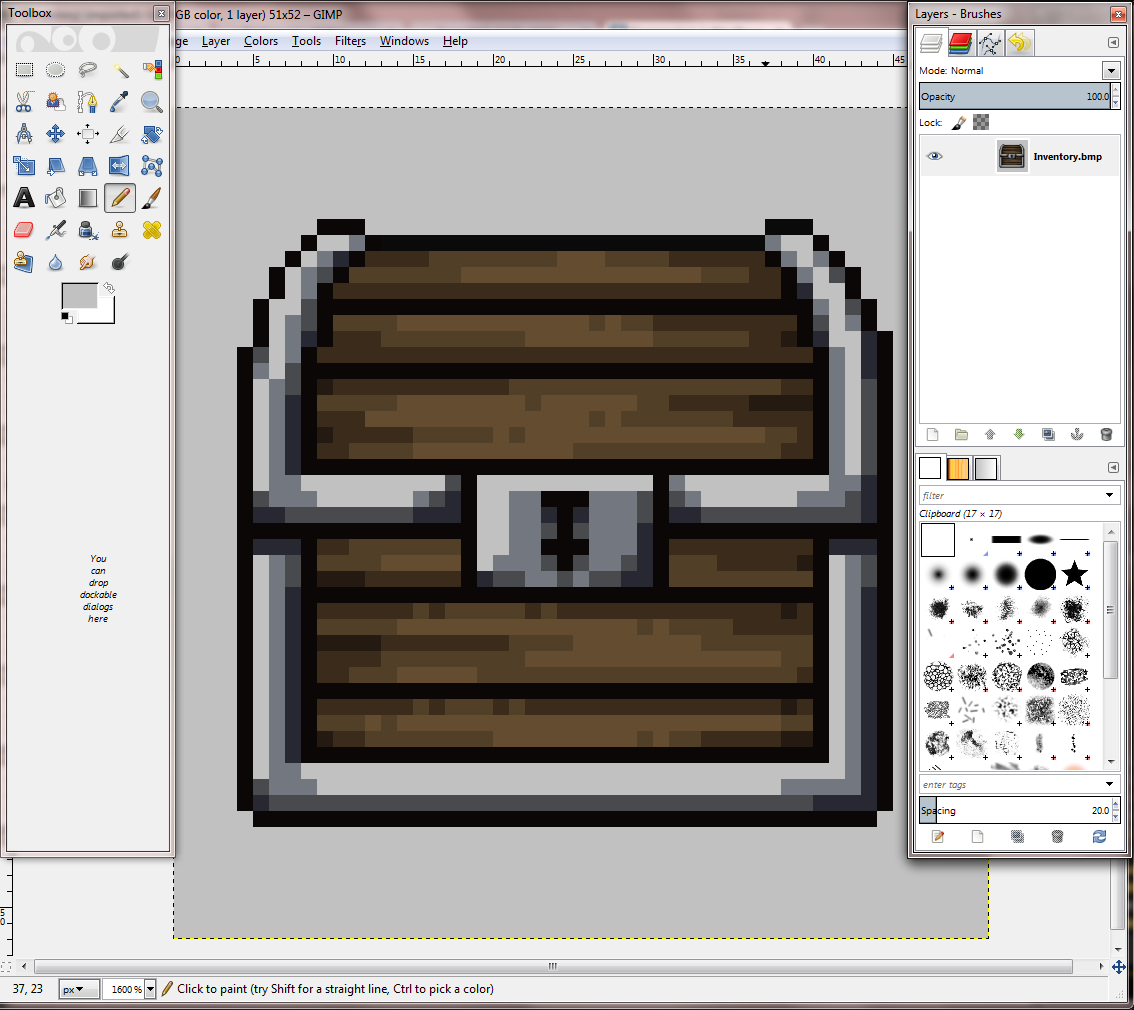 Basically a free version of photoshop: The trade-off is that it's more complicated and this can slow down the process significantly. It also requires some configuring to work well with pixel art.